Hoosier Tire East Store – Buy Race Tires Online
11225 34.5/6.5-6 Hoosier Dirt Quarter Midget Tire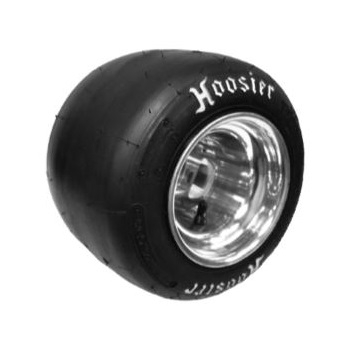 A one-time price of
$64.34
will be added to your order.
*A handling fee of $5.00 per item will be added to your shipping total at checkout.
Description
Specifications
Hoosier Dirt Quarter Midget Tire 11225 34.5/6.5-6 Compounds: D10, D30 COMPOUND APPLICATIONS: D10 is designed for a soft, wet, tacky track condition. D30 performs well on cleaned off, dry-slick tracks.
Tire Size: 34.5/6.5-6 Thread Width: 6.25" Approximate Diameter: 11.0" Approximate Circumference: 34.5" Recommended Rim: 8.0-8.5" Measured Rim: 8.5" Section Width: 8.25" Compounds: D10, D30