Hoosier Tire East Store – Buy Race Tires Online
15021 31.0/4.5-5 Hoosier Asphalt Quarter Midget Tire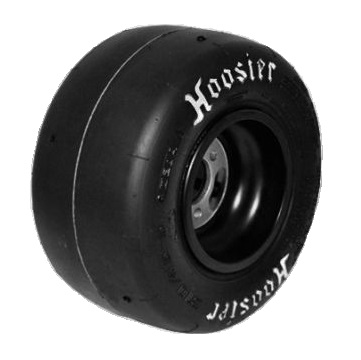 *A handling fee of $5.00 per item will be added to your shipping total at checkout.
Description
Specifications
Hoosier Asphalt Quarter Midget Tire 15021 31.0/4.5-5 R50
Compound: R50
Asphalt Tracks:
The R50 tire has a stiffer construction that provides more grip for higher powered classes that utilize a locked LR hub on their car. The R50 is designed to work in the same conditions as the A35 compound. The R50 is also designed to keep the car free on high heat, high traction surfaces.
Tire Size: 31.0/4.5-5 NY1
Thread Width: 4.5
Approximate Diameter: 10.00″
Approximate Circumference: 31.0″
Recommended Rim: 5.0-6.0″
Measured Rim: 5.5″
Section Width: 5.5″
Compound: R50