Hoosier Tire East Store – Buy Race Tires Online
15325 33.0/5.0-6 Hoosier Asphalt Quarter Midget Tire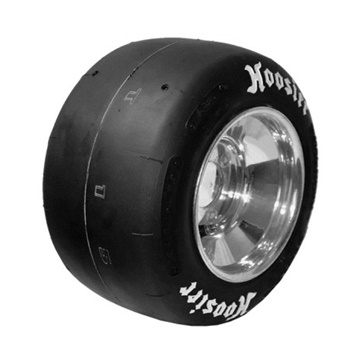 *A handling fee of $5.00 per item will be added to your shipping total at checkout.
Description
Specifications
Hoosier Asphalt Quarter Midget Tire 15325 33.0/5.0-6 NY1
Compound: A35
Asphalt Tracks:
The A35 is a high traction compound that will work well on tracks that lack grip, such as colder track conditions, slick or green track surfaces. The A35 will grip quickly with little heat and will be consistent throughout long green lap runs.
Indoor Surfaces:
The A35 is more appropriate on indoor track surfaces that are tacky and high grip from the buildup of rubber in the corners.
Tire Size: 33.0/5.0-6
Thread Width: 4.75″
Approximate Diameter: 10.5″
Approximate Circumference: 33.5″
Recommended Rim: 6-6.5″
Measured Rim: 6″
Section Width: 6.25″
Compound: A35