Hoosier Tire East Store – Buy Race Tires Online
15800 11.0/8.0-6 Hoosier Asphalt Oval Kart Tire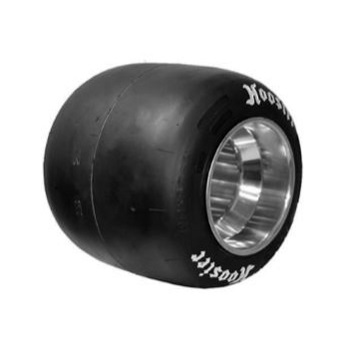 *A handling fee of $5.00 per item will be added to your shipping total at checkout.
Description
Specifications
Hoosier Asphalt Oval Kart Tire 15800 11.0/8.0-6
Compound: A40
The A40 is a medium compound designed to offer high levels of traction and durability, making it ideal for open competition or spec series racing.
The A40's material composition is formulated to provide consistant, repeatable results on various types of asphalt surfaces.
Tire Size: 11.0/8.0-6
Thread Width: 7.875″
Approximate Diameter: 11.0″
Approximate Circumference: 34.0″
Recommended Rim: 10.0″
Measured Rim: 10.0″
Section Width: 9.75″
Compound: A40