Hoosier Tire East Store – Buy Race Tires Online
17510 27x11.50-15LT QTPRO Hoosier Quick Time Pro D.O.T.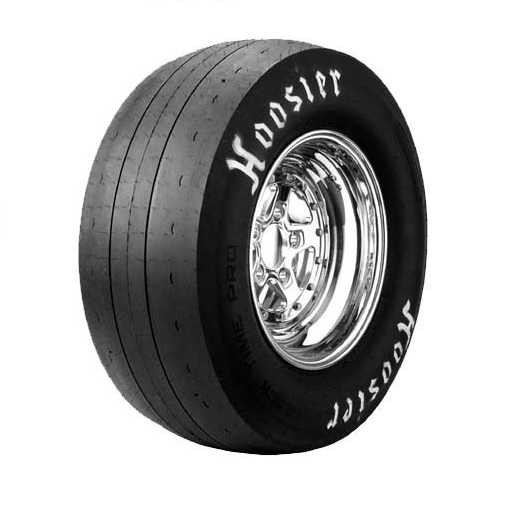 A one-time price of
$230.00
will be added to your order.
*A handling fee of $10.00 per item will be added to your shipping total at checkout.
Description
Specifications
Hoosier Quick Time Pro D.O.T 17510 27x11.50-15L QTPRO WARNING: DOT labeled Hoosier Racing Tires meet Department Of Transportation requirements for marking and performance only and are NOT INTENDED FOR HIGHWAY USE. It is unsafe to operate any Hoosier Racing Tire including DOT tires on public roads. The prohibited use of Hoosier Racing Tires on public roadways may result in loss of traction, unexpected loss of vehicle control, or sudden loss of tire pressure, resulting in a vehicle crash and possible injury or death.
Tire Size: 27x11.50-15L Thread Width: 10.0" Approximate Diameter: 27.1" Approximate Circumference: 85.0" Recommended Rim Width: 8.0-10.0" Measured Rim Width: 8.0" Section Width: 11.3" Model: Quick Time Pro