Hoosier Tire East Store – Buy Race Tires Online
22500 5.0/10.5-6 CIK Hoosier Super Kart Tire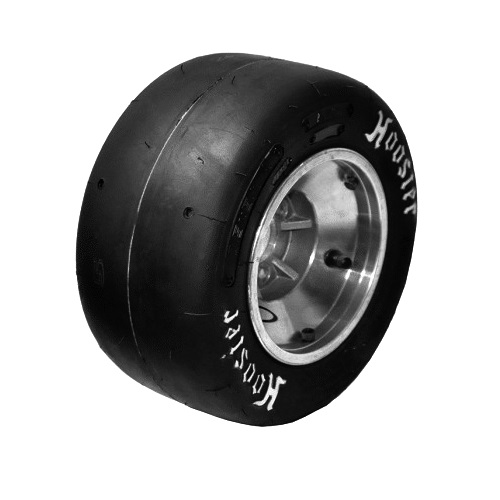 A one-time price of
$53.00
will be added to your order.
*A handling fee of $5.00 per item will be added to your shipping total at checkout.
Description
Specifications
Hoosier Super Kart Tire 22500 5.0/10.5-6 CIK Compound: R60B The R60B is a medium-hard compound that was designed using the R60A platform. This compound has been slightly modified to have a higher cold durometer (2-3 points) and better longevity without negating performance. The R60B offers drivers a more durable high performance tire option that does not degrade on the most demanding classes and track conditions in the industry.
Tire Size: 5.0/10.5-6 Thread Width: 4.50" Approximate Diameter: 10.5" Approximate Circumference: 33.125" Recommended Rim Width: 5.0-6.0" Measured Rim Width: 6.0" Section Width: 6.25" Compound: R60B